Main content starts here, tab to start navigating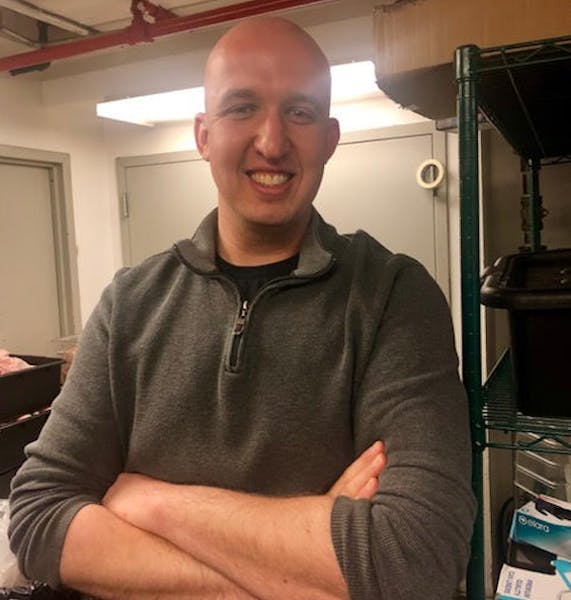 Woodrow Merkowitz
Corporate Chef
3 words to describe you? Wry, tough, fair.
What's your (non-food) guilty pleasure? Seinfeld binges (yeah, that's right), Top 40 music, and cable news.
What's an interesting fact about you that no one would guess? I'm ambidextrous.
What did you do before Mulberry & Vine? I have an extensive fine dining background. I've been fortunate to work for some of the world's most influential chefs and companies which have laid the foundation of my career.
What would be impossible for you to give up? The fandom of my sports teams.
If you didn't have the job you have now, what would you do? I always wanted to be the GM of an NBA team… one can still dream, right?
What is the one thing you own that you wish you didn't? An Alexa! One of these days the answer to my question or request will be right on the first try...
When calories and fat grams be damned, what are you eating? Pizza from OG John's of Bleecker, Bacon Cheeseburger from Union Square Cafe, Quahog Chowder from The Black Dog on Martha's Vineyard, and everything from Breads Bakery.
Woodrow Merkowitz is the Corporate Chef of Mulberry & Vine and lives in Gramercy. On rare occasions, you'll find him going north of 23rd Street.