Main content starts here, tab to start navigating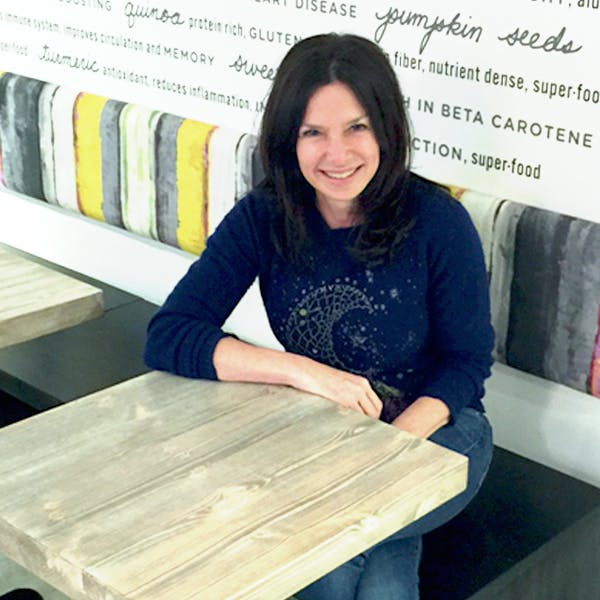 Michelle Gauthier
CEO / Founder
3 words to describe you? Headstrong, spunky, disorganized
Life before Mulberry & Vine? I owned a women's clothing store in New Orleans (my hometown) then owned a furniture store in the West Village. I went to cooking school (ICE) somewhere in between.
How do you stay in physical and mental shape? I drank the SoulCycle kool-aid... it's my physical and mental workout. I've solved the world's problems by keeping pace.
An odd quirk about you? I don't like to lock doors. Car doors, front doors, all doors. Something about locking things makes me feel very unsafe. Or I just hate fishing for my keys in my black hole of a purse. Oh, and I love Eminem. I really, really love Eminem.
What lesson do you still live by that mom taught you? Eat fresh ingredients, lots of vegetables, nothing processed or artificial. Yes, mom, it is indeed because of you that I'm a food snob!
Interesting fact about you that no one would guess? I went to 3 different high schools and 4 different colleges... and not because my parents moved. But I still turned out okay.
When calories and fat grams be damned, what are you eating? Prime Rib sandwich from Eataly, Chicken Parm from the Palm in East Hampton, Fried Shrimp poboy from Domilise's in New Orleans, my mom's Crawfish Etouffee.
Michelle Gauthier is the Founder of Mulberry & Vine and has lived in Tribeca since 2001. She lives with her 2 sons, JW and Rome, and their 2 cats. But she was told not to share the information about her cats because she's single and would like to date again one day.