Main content starts here, tab to start navigating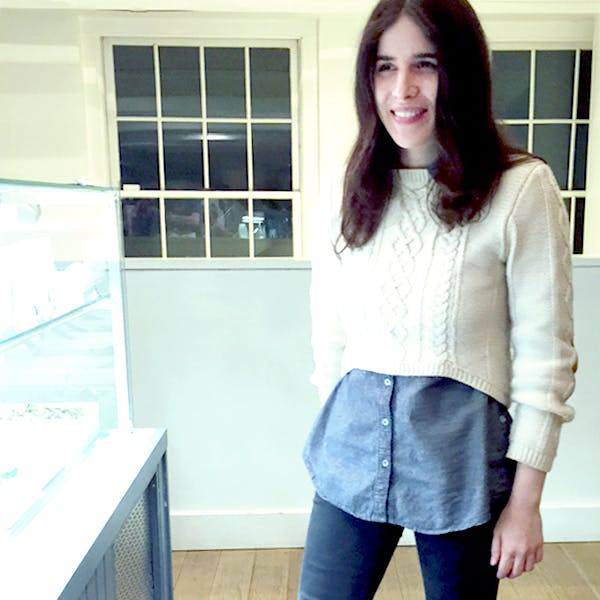 Limor Evenhaim
Graphic Designer
3 words to describe you? Pretty good, thanks.
What do you do to stay in physical and/or mental shape? I never get tired of walking around the city and taking a long way.
What's your (non-food) guilty pleasure? Documentaries, especially ones in history or science. (Which shouldn't be a guilty pleasure but sometimes they can clear a room pretty quickly).
An interesting fact about you that no one would guess? I was born on Flag Day, a national holiday no one is aware of.
What can't you stop talking about? The last book I read.
Where did you grow up and how did you end up in New York? I'm from Los Angeles. After graduating with my BFA there, I thought I'd have a go at my first real winter and head east. I've always loved NYC and wanted to start my work in the design industry here.
If you didn't have the job you have now, what would you do? I'd probably be studying music.
What lesson do you still live by that mom taught you? Be adventurous. My mom has lived on three continents and speaks 4 languages, she taught me how not to be intimidated by unfamiliar things.
When calories and fat grams be damned, what are you eating? Ever since Dylan's Candy Bar opened in Union Square, I'm probably eating a big bag of candy.
Limor Evenhaim is a graphic designer specializing in print and advertising design. She has lived in NYC since July 2011 and is never moving back to LA (sorry, mom).