Main content starts here, tab to start navigating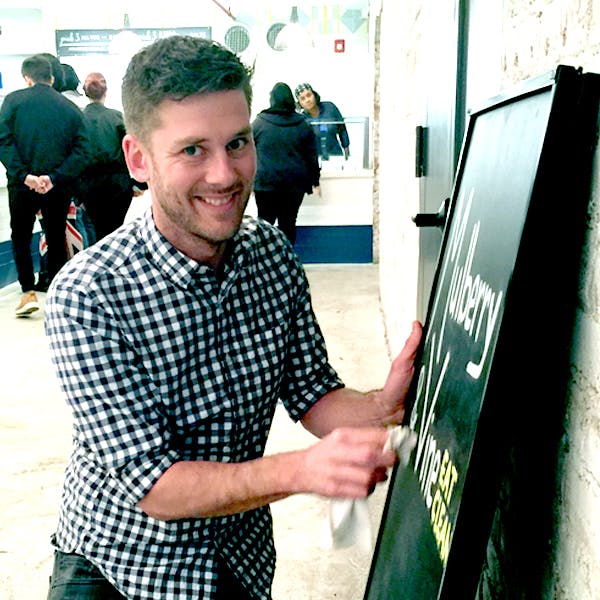 Justin Schwartz
Nutrition Director / Co-Founder
3 words to describe you? Passionate, thorough, direct
What do you do to stay in physical and/or mental shape? I hate working out like literally hate it! So instead, I never sit down, I walk everywhere, and I try to eat healthily. I have been known to walk all the way home to the LES from Mulberry & Vine in Tribeca
An interesting fact about you that no one would guess? I lived in an intentional community with about 100 people for 6 years. It was on 200 acres wayyyy up a dirt road 6 hours north of SF
If you could have any career you wanted, what would it be? I'm pretty happy with the one I have thanks!
Any nonprofits you love, & why? I volunteer with the Ali Forney Center in Harlem. It's a really unique homeless shelter and youth empowerment program that focuses on LGBTQ youth. Sadly 40% of the homeless youth in NYC identify as LGBTQ and if I can do anything to change that I will try. http://www.aliforneycenter.org
What's your (non-food) guilty pleasure? I love nothing more than a good lazy Sunday at home! Order some food, turn on the TV, and get cozy on the couch! Solo Netflix & chill?
An odd quirk about you? I brush my teeth in the shower. I don't know exactly when it started but when I was young I read an interview with Tony Braxton and she said she brushed her teeth in the shower so... obviously I tried it
When calories and fat grams be damned, what are you eating? Brussels sprout pizza from Motorino, chicken pot pie, sour patch kids & Reese's peanut butter cups (the organic ones just aren't the same)
Justin Schwartz is Co-Founder of Mulberry & Vine, lives in the Lower East Side and never wants to leave!