Main content starts here, tab to start navigating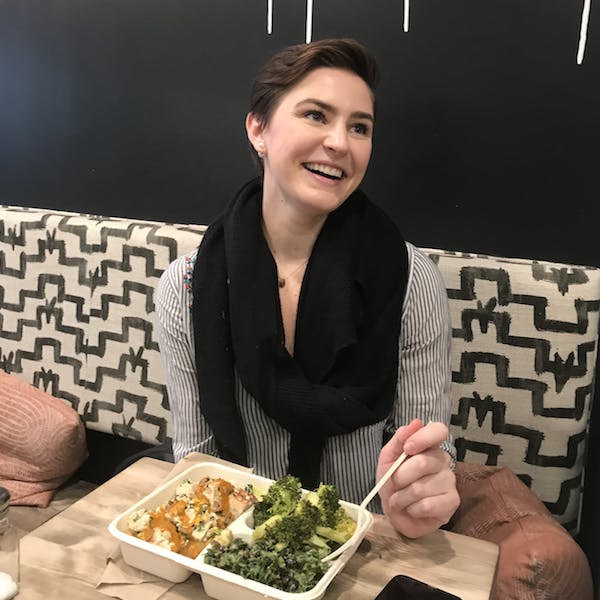 Corinne Spence
Director of Training
3 words to describe you? Gregarious, loud, compassionate.
What's your (non-food) guilty pleasure? My favorite band is Hanson :)
What's an interesting fact about you that no one would guess? I was on a competitive jump rope team for 10 years.
What did you do before Mulberry & Vine? I still currently work part-time at this adorable wine bar in the west village called Lelabar. Come drink some vino!
What are you most passionate about personally or professionally? Communicating! I love building friendships and relationships with those around me.
Where can we find you when you're not working? Traveling! I work a lot so I can travel a lot :)
What lesson(s) do you still live by that mom taught you? Be kind. Don't be afraid to spark up a conversation with someone new. Dance whenever the heck you want to.
When calories and fat grams be damned, what are you eating? Pasta!!!!! Preferably a cheesy pasta, too.
Corinne Spence is the Director of Training & Development for Mulberry & Vine. Originally from Maryland, she's been in NYC for 6 years and counting and is loving life!